Misdiagnosing Foot, Ankle Injuries May Lead to Chronic Pain
Posted by: Dr Mike Stowe / January 16, 2017
Category: News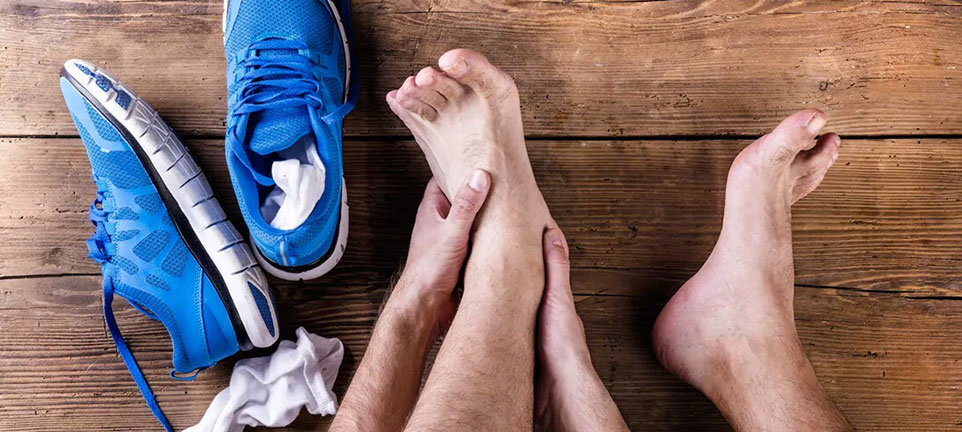 Misdiagnosing Foot, Ankle Injuries May Lead to Chronic Pain
Clinicians should always err on the side of caution during an initial diagnosis for foot or ankle injuries, new research suggests.
These injuries account for more than 3 million emergency department visits in the United States annually (Natl Health Stat Rep 2008;3:1-39), and a misdiagnosis can often lead to poor long-term patient outcomes such as arthritis, chronic pain and disability, according to investigators. They recommend clinicians should request additional imaging or a second opinion from an orthopedic surgeon when in doubt about a diagnosis.
"These types of trauma are a clinically significant source of morbidity and long-term disability among patients, not just those who are elite athletes. In many cases, the clinical symptoms are vague and tough to detect with standard imaging," Jessica Reissig, DO, lead study author, from the Department of Orthopedics at Plainview Hospital in New York, said in a press release. "As an osteopathic physician, I view treatment of foot and ankle injuries as acute and preventative care because a mismanaged injury leads to so many future problems for patients."
For example, lateral talar process fractures, commonly known as the snowboarder's fracture, can be difficult to detect on plain radiographs, according to researchers. "These injuries are frequently misdiagnosed as severe ankle sprains" (Am J Sports Med 2005;33:871-880), as patients often present with lateral ankle pain and swelling, the researchers wrote. If left untreated, the fractures can develop to subtalar osteoarthritis, and can cause severe pain and disability years after the injury.
Dr. Reissig and her team recently published a clinical review article (J Am Osteopath Assoc 2017;117:98-104) detailing the anatomy, diagnosis and management of the following six sports-related foot and ankle injuries: lateral talar process fractures, os trigonum injuries, Lisfranc injuries, turf toe, navicular stress fractures and syndesmotic injuries.
The researchers concluded that appropriate diagnosis and management of these injuries "are necessary to avoid long-term morbidity and disability."
Source: http://www.painmedicinenews.com